The Universal Resort
When visiting the Universal Resort you have an abundance of options for entertainment! Inside the Universal Resort you can find 2 large theme parks, Universal Studios and Islands of Adventure. Each theme park has it's own unique set of themes and rides, and deciding which one to visit can be very hard when you aren't aware of the parks attributes. Many people choose to visit both parks, but the theme parks are not all the the Universal Resort offer, outside the parks you can find City Walk, a fun and free place of entertainment. Here you can find a wide variety of clubs, restaurants, shopping centers and even a movie theater. On-sight there is are a few hotels; each with its own theme these hotels are the high point of most tourists visits, unlike normal hotels these resorts offer you a wide selection of entertainment choices making every day a fun and exiting adventure.
---
Theme Parks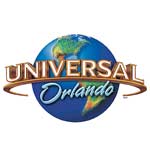 Universal Studios: Dedicated to some of the greatest and most memorable movies of all time this theme park puts you right in the middle of some of your favorite movie scenarios. Join the men in black on a training mission gone bad, just before finishing you're training you are swept into the middle of a fire-fight in the middle of Manhattan, where a large spacecraft has crash landed. Or take a ride on a friendly tour around Amity Island, where a gruesome accident with a shark left several of the inhabitants dead. Just as you come around the corner of the pier strange evens unfold and you find yourself face to face with the sea's most dreadful animal, JAWS! Or go on a whacky and wild adventure as you join the Simpsons in a comedic and hilarious adventure on a newly built roller-coaster! One of Universal's newest rides is the Rip-Ride and Rock-it, a new and unique roller-coaster that features music selections while you make the 90 degree drop into some intense twists, turns and flip!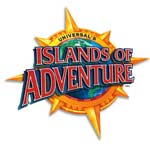 Islands of Adventure: Journey to a set of unexplored islands in this adventurous theme park! These Islands are; Toon Lagoon, Marvel Super Hero Island, The Lost Continent, Jurassic Park, Seuss Landing and the soon to come The Wizarding World of Harry Potter. Each of these great islands hold a unique set of rides and attractions, all with specific themes and fantastic scenery. Every time you cross from one land to another there's a fantastic transition and each one holds an awesome array of rides! Visit Marvel Super Hero Island and come face to face with some of your favorite super hero friends as they battle against their nemesis's! Or go to Jurassic Park and take a trip to that strange world full of dinosaurs, take a river ride down some rapids and narrowly escape the clutches of some of the most vicious animals once extinct! Or venture to the Lost Continent where only fables speak of what lies beyond, engage in a duel of epic proportions as you ride two of Central Florida's most amazing roller-coasters the Dueling Dragons. Islands of Adventure holds a wide variety of fun and entertaining rides that a perfect for any day!

---
City Walk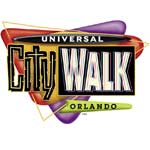 City Walk: Fun and entertainment for free! You heard right this is the center for entertainment here in Central Florida, home to a wide selection of fun and exiting attractions you can party the night away in this fun-filled environment! With great clubs such as; Bob Marley - A Tribute to Freedom, Pat O'Brien's Orlando, The Groove, Hard Rock Live Orlando and more you can enjoy every moment of your visit to Universal's City Walk. No one likes to be hassled by hunger, but what's even better than food is "good" food, and here at City Walk there's nothing but! Enjoy great food from restaurants like; Jimmy Buffet's Margaritaville, NASCAR Sports Grill, Emeril's Restaurant, NBA City and more!
---
Universal Resort's Hotels
Hard Rock Hotel: Built and themed to honor some of the greatest rock artists and bands out there this hotel is one of the most creative in the world! Filled with memorabilia from some of the most famous of famous these incredible "artifacts" have been spread throughout the hotels for your eyes to behold! Inside you can find a massive pool constant day to day events and activities and perfectly priced rooms!
Portofino Bay Hotel: If your looking for luxury you have stepped into the right place, this Italian style hotel is one of the most beautiful in Central Florida! This romantic and authentic resort is built after an actual Italian hotel called the Mediterranean Seaside Resort, but don't be fooled, this replica is the real thing in every way! With Italian furnished rooms and marble floors around every corner this hotel stands tall at the Universal Studios Resort!
Royal Pacific Hotel: This beautiful paradise has a tropical theme that will leave you breathless. The center of attention at the Royal Pacific is the massive and unique pool that has several lagoons, surrounded by sand and in the Florida sun this is a perfect solution to a sunny day in Central Florida. Take a rest under palm trees poolside and take advantage of the many snack and food stands around the pool, this is just the thing you need to relax!
To make reservations at the Universal Resort call: 407.396.4009 or Toll Free at: 800.544.7646