Walt Disney World Resort
Walt Disney World Tickets
1 and 2 day Disney Tickets ($5 service fee)
3 Day Disney Tickets
4 Day Disney Tickets
5 Day Disney Tickets
6 Day Disney Tickets
7 Day Disney Tickets
10 Day Disney Tickets (not available at the gate)

---
Walt Disney World is home to four incredible theme parks and two amazing water parks. Each one housing its own unique theme and set of rides, each park is an experience!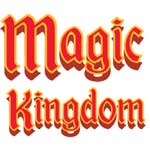 Magic Kingdom: Disney's most visited theme park, this magical kingdom that Walt Disney has created houses the all the major Disney characters. Inside you will find forty eight attractions, each with it's own unique theme and experience. The attractions are divided into seven themed zones called lands, these lands are; Main Street U.S.A., Adventure Land, Frontierland, Tomorrowland, Mickey's Toontown Fair, Liberty Square and Fantasyland. Visit with all your favorite characters as they roam the park and enjoy live daily shows under the massive signature castle of Cinderella. Each ride pertains to one of Disney's characters, get ready to enjoy the wild side of Disney when you step into the worlds of these funny, entertaining and imaginative characters!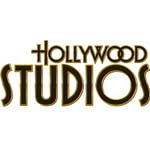 Hollywood Studios: This theme park is filled to the brink with movie action! With live shows and action packed rides you will find yourself in the middle of some of your favorite movies in the blink of an eye. Journey into the making of an Indiana Jones movie, from the stunt actors to the dangerous choreographed scenes you will have an up-close encounter to the dangers and excitement that goes behind the movies. Take a tour into outer space with Space Tours, and end up joining the Rebel Alliance as they assault the Death star from the hit series Star Wars. Get an amazing seat as you enjoy the show American Idle, with liver performances and judges you get the full experience of the show, live! Whatever it is that goes on a screen you can bet to find it here, entice all your movie desires when you visit Hollywood Studios at Walt Disney World!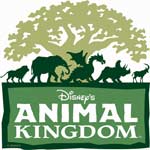 Animal Kingdom: Home to a wide variety of exotic animals this theme park holds a certain fascination that zoo's only dream of. At the center of this park you can find the signature Tree of Life, a massive tree that can be seen from the entire park, in the bark of the tree are engraved faces of animals and some Disney characters. Around the park you can find live shows and exotic animals that few get to see. Take tours into the the animal exhibits and get up close and personal encounters with these wild animals. One of Animal Kingdoms largest attractions is Expedition Everest, where you journey into the snow-covered mountain and confront one of the worlds most amazing creatures, fabled to not exist Disney has brought this creature to it's front door. Come experience the great outdoors in a whole new way at Walt Disney Worlds Animal Kingdom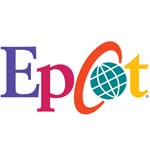 Epcot: "Epcot" stands for Experimental Prototype Community of Tomorrow, Walt Disney originally intended to experiment by creating the perfect society secluded from the outside world. However, he was quickly stopped from doing this, and instead dedicated the theme park to anything and everything that stands out or advances technology and humanity. Now you can visit this amazing theme park with expectations, journey into space and complete a treacherous landing on Mars in Mission Space. Fly at incredible speeds around the track on Test Track, and see exactly what it takes to approve a car for rode safety. Take a tour through The Land and see what Epcot is doing to contribute to the cause as they study new ways to grow foods in harsh environments and even space! Join the crew of Honey I Shrunk the Kids in another wild and whacky event that pulls you into the fun! Take a moment to enjoy this fun and educational adventure into the future and past of the technological world.

Tickets
With a PARK HOPPER Ticket, you can fly through the Magic Kingdom Park, Epcot, Disney-MGM Studios and Disney's Animal Kingdom every day of your vacation. Unused days NEVER expire and you can visit multiple parks in the same day. We have 4 and 5 day park hoppers available. Call us for availability of these (and even shorter) hopper tickets.
Even BETTER, with a PARK HOPPER PLUS Ticket, you get to enjoy all the Disney Theme Parks, PLUS additional days at Disney's two Water Parks, Disney's Oak Golf Trail and more.
With a 4 Day PLUS 4 hopper, you get 4 days of Disney's main parks & 4 days to visit either Blizzard Beach, Typhoon Lagoon, Disney's Oak Golf Trail or Disney's Wide World of Sports Complex.
With a 5 Day PLUS 5 hopper, you get 5 days of Disney's main parks & 5 days to visit either Blizzard Beach, Typhoon Lagoon, Disney's Oak Golf Trail or Disney's Wide World of Sports Complex. That would be a full 7 DAYS of Disney magic!
With a 6 Day PLUS 6 hopper, you get 6 days of Disney's main parks & 6 days to visit either Blizzard Beach, Typhoon Lagoon, Disney's Oak Golf Trail or Disney's Wide World of Sports Complex. That's a 9 DAY TICKET!
With a 7 Day PLUS 7 hopper (the best bargain of all!), you get 7 days of Disney's main parks & 7 days to visit either Blizzard Beach, Typhoon Lagoon, Disney's Oak Golf Trail or Disney's Wide World of Sports Complex. 11 Days of Disney fun with over a $30 savings off the gate price.
Either way, you'll save money compared to single-day ticket, and you'll save time waiting in ticket lines too! See the world with a PARK HOPPER Ticket, it's the only ticket you'll need this vacation.
Ages for the tickets are:
Children under 3 receive free admission to all of the attractions.
Children ages 3-9 qualify for children priced tickets.
Anyone age 10 + are priced at adult admission prices.
Unused days NEVER expire on the hopper tickets!

---
Walt Disney World Water Parks
Blizzard Beach: After a large blizzard blew over Florida the snow naturally melted from the Florida heat creating the perfect theme park for family fun! During a hot Florida day this is the perfect way to cool off. With a massive wave-pool tons of water slides and a large play area for the little ones this theme park is the perfect place to spend your day!
Typhoon Lagoon: A massive tsunami has plowed its way through this lagoon, leaving the tropical oasis scattered with debris! But in its wake has been made a tropical paradise full of waterfalls and slides! With a massive wave-pool and an abundance of slides this theme park is the perfect solution to a hot Central Florida day. One of the key attractions to this theme park is the swimming reef, where you can dive with sharks and swim around colorful coral. The signature emblem for this park is the large boat perched high upon the hill over the wave-pool, listen closely it blows it's horn often!
---
Walt Disney World Resort Hotels
Disney's Animal Kingdom Villas - Kidani Village: This African Style lodging is the perfect way to enjoy your vacation at Walt Disney World. Modeled to look like the Animal Kingdom theme park this resort has over 30 species of wildlife on-site! Roam the 46 acres of African-like terrain and enjoy the several lush tropical savannas!
Disney's Beach Club Resort This deluxe resort is a New England-Style luxury hotel! Right on the water this sunny side hotel is a great way to beat the Central Florida heat! Take a step out fo your room and run down to the water for some fun in the sun, an easy and stress free life while you are on vacation!
Disney's Caribbean Beach Resort With the exotic Caribbean theme and friendly staff this is an oasis of relaxation for all ages. With over 2,000 guest rooms this resort has room for everyone that wants to make their vacation stress free. With tropical beaches, beautiful water and white sand your stay at the Caribbean Beach Resort is sure to be enjoyable!
Walt Disney World in Central Florida owns over twenty resorts and hotels.
For information regarding the several places you can stay on Disney grounds call: 407.396.4009 or Toll Free at: 800.544.7646

---
Tips for making your trip to Walt Disney World Theme Parks completely care free!
Remember to bring your camera. If you forget, cameras, film and batteries are always available for purchase in the Park.

Be sure to bring water and sun screen.

Remember to drink plenty of liquids during your visit.

Adults with youngsters too small to ride may take turns riding an attraction. There is no need to wait in line twice. All rides offer baby swap areas.

Be sure to keep your ticket and have your hand stamped upon exiting the Park if you wish to return later the same day or wish to use the ticket in the fast pass system.

Don't forget to bring your autograph book to Mickey's Toontown® Fair where you can find your favorite characters.

Many Disney Cast Members are fluent in more than one language. The flags on their nametags indicate which languages they speak.

Look for the Disney photographer at the entrance to the Park and in front of Cinderella Castle to get that magical memory of your day at the Magic Kingdom® Park.

For a full-service meal, make priority seating arrangements when you arrive at the Park at either Guest Relations or the desired eatery. Or make advance plans by calling 407-WDW-DINE (939-3463).

Study a map of the Park prior to your arrival to become familiar with the location of the attractions you are most interested in.

The Magic Kingdom® Park has three ATMs: under the Main Street train station, near the Frontierland Shooting Arcade and at the Tomorrowland Light & Power Co. arcade near Space Mountain®.

Take advantage of Disney's FASTPASS® service. You can enjoy the rest of the park while FASTPASS saves your place in line.